We provide high quality Leadership and Management Apprenticeships across Wales. All of our Leadership and Management Apprenticeships are delivered on a one to one basis in the workplace or virtually through video conferencing and on-line learning by our team of expert tutors and coaches.
If you are a potential learner and want to find out more, view our range of Leadership and Management programmes below:
(Alternatively, we also have a range of Apprenticeships in England to choose from).

Apprenticeship in Management
The Apprenticeship in Management enables individuals to make the step from team member to manager seamlessly in small local SMEs to large, national organisations within the private, public and voluntary sectors.
Find out more

Higher Apprenticeship in Leadership and Management
The Higher Apprenticeship in Leadership and Management enables directors and senior managers to develop the knowledge required to lead a high performing team.
Find out more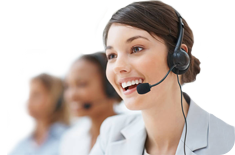 Not sure which course is the most suitable for you?
Click here to speak to an Expert On-line Career Coach
Funding

The Welsh Government has developed its Apprenticeship system to meet the needs and priorities of Wales. We hold a direct contract with Welsh Government to provide funding for the Apprenticeships we provide throughout Wales.
Case studies

We work with a range of small, large and public sector organisations throughout Wales.
Click a link below to see one of our latest employer case studies.
Clients

Contact us

We provide a personal service to every client to ensure our programmes meet their needs.
Call 02920 799133 to speak to one of our Account Managers or enter your details below and we will get in touch.
t2 group
t2 group
Head Office - Melrose Hall, Cypress Drive,
St Mellons, Cardiff, CF3 0EG.
029 2079 9133
Legal information
Quick links
Gender pay gap report

View our latest gender pay gap report here.
Report a Safeguarding Concern

Need to report a Safeguarding concern? Click here.
↑