---
What we do
We help businesses close the gap between their performance and potential through a wide range of funded recruitment and training packages.
The APPRENTICESHIP LEVY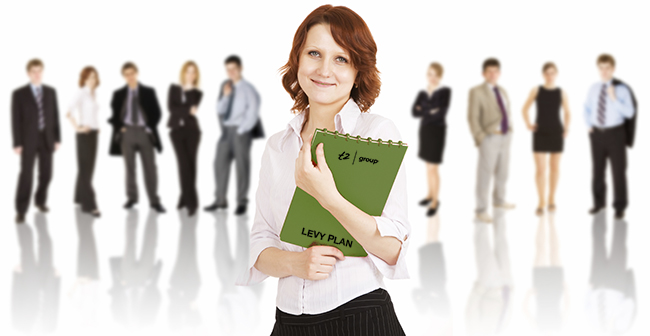 What is it?
In the 2015 Autumn Statement, George Osborne announced a new apprenticeship levy on employers to help fund employer apprenticeship schemes and reach the target of delivering three million apprenticeships by 2020.
The levy will be introduced in April 2017 at a rate of 0.5 per cent of an employer's payroll.
All employers will receive an allowance of £15,000 to offset against payment of the levy. This effectively means that the levy will only be payable on payroll in excess of £3 million per year.
What does it mean to you?
The levy can be used to up skill existing employees or recruit & train new employees working towards an approved Apprenticeship Standard.
Smaller companies can still take advantage of available Government funding, which may include an employer contribution.
Lots of firms affected by this levy currently have no or very small programmes and even those with existing programmes will, in many cases, need to expand them in order to recoup their levy.
With just over 6 months to go before the levy, now is the right time for firms to create and test their Apprenticeship scheme. By taking advantage of the current government funded apprenticeship programme, firms can minimise the risks associated with the levy and maximise their opportunity.
How can t2 help you?
We can help you minimise the risks and maximise the opportunities associated with the Apprenticeship levy.
We can help you:
Align your levy use with your core recruitment and development strategies
Show you ways of mapping your existing programmes to Apprenticeship Frameworks and Standards
Develop with you ways of ensuring all your management development training can be used through your levy
It is really important that you start planning now, Mike West our Business Development Director is happy to pop out and have a chat to any employer if you would like more information or to discuss the options available to you.
You can contact Mike by telephone on 07810 008 848 or by email at mike.west@t2group.co.uk
---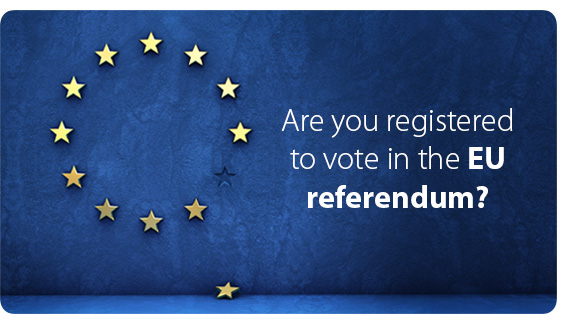 The EU referendum vote is very important for people of all ages and backgrounds across the country. Do not lose your right to vote!
You can vote in this referendum if you are registered to vote in the UK, are 18 or over on 23 June 2016 and are:
A British or Irish citizen living in the UK, or
A Commonwealth citizen living in the UK who has leave to remain in the UK or who does not require leave to remain in the UK
A British citizen living overseas who has been registered to vote in the UK in the last 15 years
An Irish citizen living overseas who was born in Northern Ireland and who has been registered to vote in Northern Ireland in the last 15 years
You must register to vote before 7 June 2016. By registering now, you will then be able to vote for all elections.
To register, you will need to have your NI number and click on the following link: register to vote . If you are not sure whether you are registered to vote, you should contact your local electoral registration office. They will be able to let you know.
You can find more information about the EU Referendum and how to have your say on the EU Referendum microsite - uk voters
DO YOU KNOW THE FACTS ABOUT THE EU?
Take the EU Quiz NOW!
---
t2 group features in the Top 100 at the NCFD 2016 Grand Awards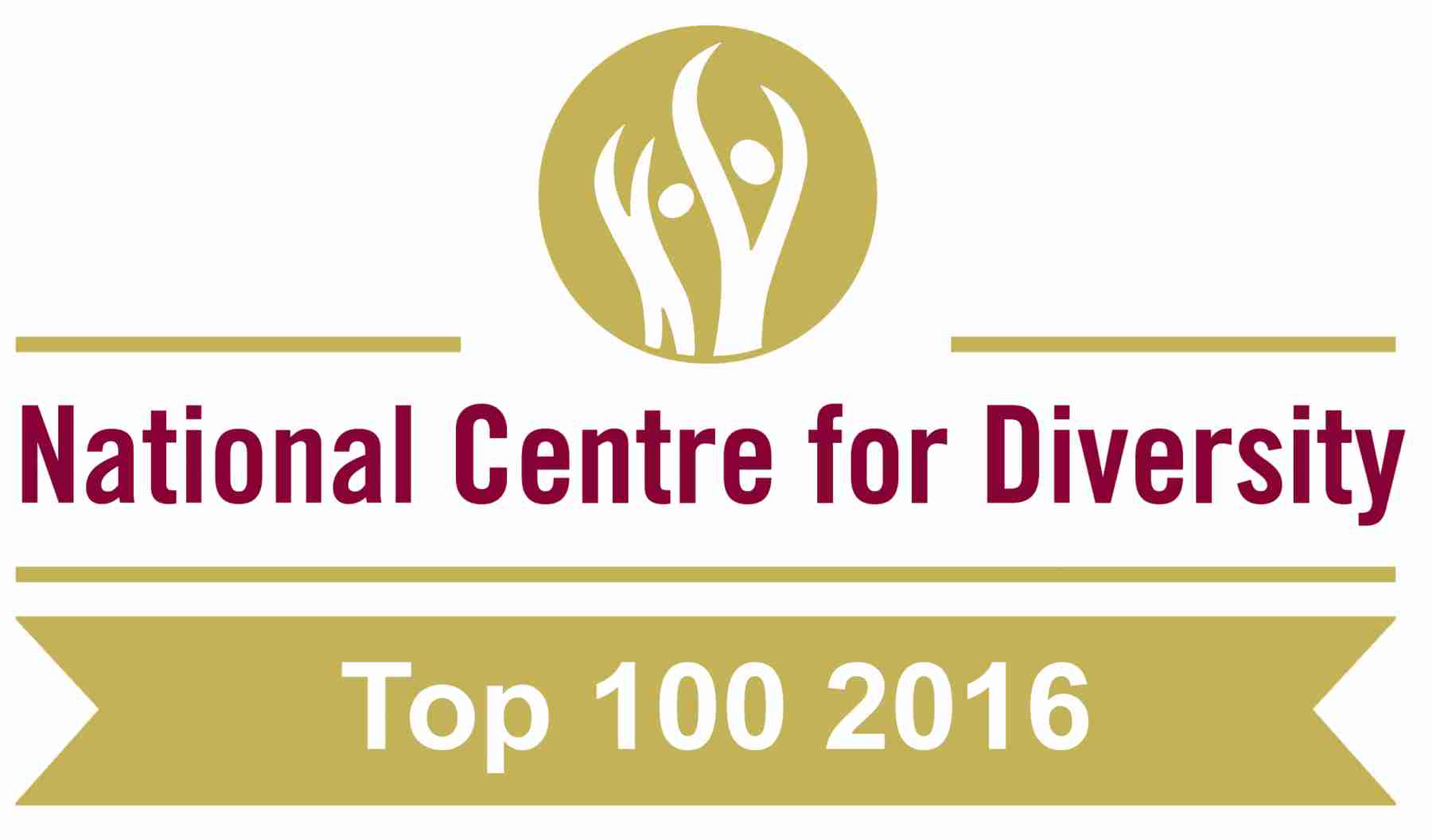 The National Centre for Diversity (NCFD) has placed t2 group in the Top 100 Index. The Top 100 Index highlights the very best of the UK across 600 organisations.
The National Centre for Diversity hosted their first annual Grand Awards evening at The ICC Birmingham, on Wednesday 20th January 2016, to celebrate commitment and shining examples of excellent work around Equality, Diversity and Inclusion in the workplace.
Dave Marr, Director of Business Development for t2 group, said "We were delighted to have achieved the Leaders in Diversity Award last year, the first company in Wales. t2 group once again is extremely pleased to have been featured in the Top 100 index at the NCFD 2016 Grand Awards. This recognition is testament to the commitment of the company and its Senior Leadership Team to uphold the values of equality, diversity and inclusion, which underpin t2 group's mission and values."
The evening brought together some of the country's most innovative, inspiring and influential people, to celebrate the many achievements of the some of the biggest organisations from across the UK.
The Top 100 Index was launched as part of the National Centre for Diversity's 10 Year Anniversary celebrations. The Top 100 was determined by using the key data from the Investors in the Diversity or Leaders in Diversity diagnostics, which UK based organisations have completed. A minority of organisations also completed a separate diagnostic, if they had not completed Investors in Diversity or Leaders in Diversity. The results were entered into a computer system which generated the Top 100, using a percentage based matrix.
The NCFD Grand Awards 2016, also featured awards from a number of individual nomination categories and organisational categories.
Chief Executive of the National Centre for Diversity, Solat Chaudhry, commented: "I am incredibly proud and thankful to all those who attended our first Grand Awards evening. I want to offer huge congratulations to all of our award winners, each of our award winners and those who were shortlisted were very deserving of this level of recognition. I hope to see even more members of the National Centre for Diversity family at next year's Awards evening!"
The evening was headline sponsored by NG Bailey and Amey; however, the NCFD Grand Awards 2016 attracted sponsors from across a variety of sectors and industries, including the Association of Teachers and Lecturers, South Lanarkshire College, Vinci Construction and the National Open College Network.
---
t2 group pleased to support Homelessness Charity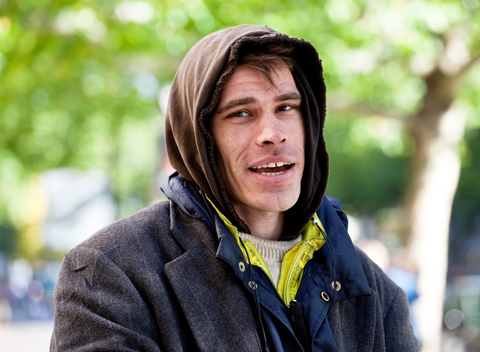 t2 group helped the homeless over Christmas by making a donation of toiletries, chocolates and clothes to the Huggard Centre in Cardiff.
The Huggard Centre, is a Cardiff charity tackling homelessness; their main aim is to empower excluded people to reach their full potential. The Huggard has been providing frontline services for homeless people in Cardiff for over 20 years.
Richard Edwards, Chief Executive of Huggard said: 'Christmas is often the most difficult time of the year for someone who is homeless. At a time which is quite literally the darkest time of the year, Huggard tries to bring as much support, companionship and warmth to as many homeless people in Cardiff that we can. We simply can't do this without the help of the wider community and organisations like the t2 group, providing us with donations that we can use to make Christmas a brighter time. It shows that there is real care and respect for homeless people, and that makes a huge difference. Thank you t2 group for your help and support'
Dave Marr, Business Development Director for t2 group said: 'As a further training provider delivering Apprenticeships in the Health & Social Care sector we are pleased that we could make a donation and hopefully help a number of people be more comfortable this winter'.
---
Green Dragon Environmental Award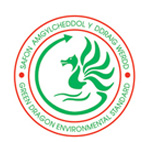 We have been successful in our annual reaccreditation of the Green Dragon Level 2 award – Understanding Environmental Responsibilities.
Green Dragon is a "stepped Standard recognising effective environmental management. The Standard offers an environmental management system relevant to the specific needs of companies and organisations and rewards actions taken to achieve environmental improvements." It was established specifically to help companies and organisations in addressing climate change and environmental performance.
We have held this award since 2009 which is evidence that we are committed to monitoring our impact on the environment and continue to demonstrate on-going improvements to our systems and procedures to control our areas of risk.
Please keep on
Reducing
Reusing
Recycling
---
First company in Wales to win UK Diversity Award
Cardiff-based training provider, t2 group, has become the first company in Wales to be awarded a UK-wide accreditation designed to recognise organisations that encourage equality, diversity & inclusion in the workplace.
Managed by the National Centre for Diversity, the Leaders in Diversity accreditation is awarded to organisations that promote fairness in the workplace by helping embed best Equality, Diversity and Inclusion (EDI) practices. The Leaders in Diversity accreditation is driven by a rigorous assessment process, during which interviews are conducted with staff at all levels of the organisation, as well as with suppliers and partners, to evaluate how well EDI values and practices are delivered.
As part of the process, t2 group set up an 'EDI forum' that carried out a full assessment of the diversity of the organisation's existing workforce, devised a series of proactive outreach programmes in the local community and developed quarterly action programmes that were shared with staff, partners and suppliers. As a leading provider of apprenticeships, t2 group was able to influence a wide range of organisations through its action programme and specific outreach activities were introduced.
The programme embraced a range of different themes, including 'Welsh Language and Culture', 'ESGDC', and 'Health and Well-being'. A recent UK report revealed that 70 million working days are lost each year due to stress, depression and other mental health conditions and t2's EDI forum wanted to include specific activities to recognise and address mental health issues in the workplace. Every quarter, t2 now runs a 'Health and Well-being week', focusing on topics such as mental health awareness, stress and relaxation techniques.
The group had previously achieved its Level 2 Investors in Diversity award but, according to director of business development and human resources, Dave Marr, wanted to build on the work that had been done to positively promote equality and diversity in the workplace and continue to develop its policies and practices.
"As a responsible employer with more than 500 staff, t2 group wanted to achieve the Leaders in Diversity accreditation to showcase the work that had been completed on promoting equality and diversity in the workplace but also to widen and support an ongoing process cultural change," explained Marr. "We are acutely aware of the benefits of building and maintaining a diverse workforce but it is important to us that this commitment is extended to all our business relationships and throughout the communities in which we operate."
"t2 group has worked hard to embed its commitment to equality, diversity and inclusion into the systems and structures of the organisation, amidst a great deal of expansion," said Fiona Spence, from The National Centre for Diversity. "I have been most impressed with the positive can-do approach to working on targets that aim to advance opportunities and challenge areas of inequality for staff, learners and local communities. t2 group has led on key initiatives that support local SMEs to feel strengthened in knowledge and best practice in equality, diversity and inclusion".
---
Sustainability Reporting Tips: Cash is still king….
Is your kingdom prepared for battle?
Once upon a time, it was possible to view sustainability as luxury for those who could afford it. But in a changing climate and resource constrained world, sustainability is becoming synonymous with resilience. And its impact on your bottom line.
A princely sum
Many businesses are generating value from sustainability, whether through increased efficiency or from sales of sustainable products and services.
53% of reports evaluated are sharing the financial outcome of key sustainability opportunities. Source: FTSE 100 companies. Can others be leaving a princely sum lying in the street?
The emperor's new clothes
Nearly all global businesses have value at risk from sustainability related issues. But only …. 17% of reports evaluated disclose the financial significance of their key sustainability risks. Source: FTSE 100 companies.
Don't get caught out – know your risks and what they cost you.
King for a year or king for a life-time?
Taking a long term view when addressing sustainability and resilience issues is the hallmark of a well-run business. Addressing these issues as part of your core business and financial performance will yield long term gains. And potentially, give you competitive advantage.
Source: pwc.co.uk
---
Former Apprentice stars at New York fashion week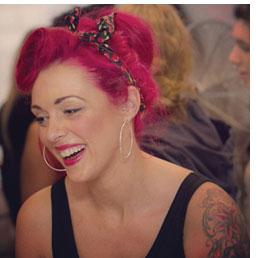 A north Wales mum who dropped out of her A-Levels to pursue a career in the fashion industry has spoken out about how completing an Apprenticeship enabled her to rise through the ranks to perform a starring role behind the scenes on closing night at one of the industry's top global spectacles.
36-year old Jane Bellis from Deeside in Flintshire, looks back at her 'transformational' decision to take on a Higher Apprenticeship in Leadership and Management that helped her on a journey from stressed-out salon owner to in-demand fashion stylist.
Her decision to leave school and train as a makeup artist had a positive start when she landed some work experience at a film production company in Manchester, but when she became pregnant with her first child at age 20, her career took a different course. Jane found that she was comfortable in the work-based learning environment and completed her level 2 and 3 NVQ in Beauty Therapy, while working as a mobile beautician and branching out into wedding makeup.
Training courses in holistic therapy, advanced electrical treatments, tanning and aromatherapy helped to further her skills, together with a Level 2 NVQ in Hairdressing. Then, in 2004, she opened a full 'one stop shop' beauty salon in north Wales. As the owner of Bellissimo in Ewloe, Jane was now an employer and a manager, with a whole different challenge and no previous experience in leadership and management.
During 10 years of being a salon owner and employer, at one point employing up to 14 staff, Jane has experienced the highs and lows of business and admits that she has learned some harsh lessons. She was forced to close her second salon, losing up to £60,000 and having to deal with some difficult issues with very little support.
However, the experience also re-ignited her passion for learning and when a call came in from t2 group, asking whether anyone in the business would be interested in studying for a Higher Apprenticeship in Leadership and Management, Jane volunteered herself.
"Although at first it seemed that undertaking an Apprenticeship with four children and the business would be impossible, I realised that things needed to change in order for my business to grow," recalled Jane.

"Through the workshops and assignments that formed part of the Apprenticeship, I was forced to take a long hard look at my business, re-address my values and critically assess my beliefs and behaviour in relation to what was going on in my company. There is no doubt that the skills I was gaining helped me to make informed decisions on my path and grow rapidly. I look back now and wonder how on earth I managed to run a business without these fundamental skills."
The first salon she opened in 2004 has since doubled its turnover and provided valuable experience to a string of students that have completed their own Apprenticeships with Jane – something that she is very proud of. The success of the salon has also enabled Jane to focus on building Bellissimo as a brand, founding a national beauty academy and launching her own range of cosmetics and skincare products, as well as a clothing range.
In 2012, she was approached to work on Liverpool Fashion Week, being invited back in 2013 as head of the hair department and again in 2014 as creative director for the entire show. She has also worked as beauty editor for Lifestyle magazine and, as a freelance artist, landed jobs on the Formula 1 Grand Prix, as a special effects artist at the London launch of a new computer game and a role at London Fashion Week. Jane was also crowned Stylist of the Year at the 2014 UK Fashion & Beauty Awards and Wedding Industry Expert's Best Hair & Makeup Service in the UK.
Two weeks ago, Jane was asked to fly over to New York and work as creative director on closing night at New York Fashion Week. Together with her assistant, she was responsible for designing looks for 28 designers and managed a team of 60 makeup artists and stylists who worked an 18-hour shift to support shows every 15 minutes throughout the closing day.
"The Apprenticeship, and the support of my t2 group coach Julie Boast, not only also helped me to develop skills and drive my business forward but also to balance the other areas of my life," Jane added. "By addressing my core values, I realised that the philanthropic element that I had kept separate from my business ventures can in fact go hand in hand."
Through Bellissimo, Jane now gets actively involved with charity campaigns like Warrior Women (helping ladies with cancer to 'look good and feel better') and 'Girls out loud' (sharing her story as a female entrepreneur through mentoring, speaking in schools and delivering workshops for teenage girls). She also launched her own 'Perfectly Flawed' campaign, to promote positive body image and raise self-esteem in women across the UK.
"Jane was and is a very receptive learner, but still had the reservations most people do on returning to education after a period of time away from it," explained her t2 group coach Julie Boast. "From the very beginning she applied all of the training and knowledge she received from the workshops and maximised the coaching opportunities available from the course. This allowed her to reduce her working hours significantly enough to develop her leadership capabilities and expand the business but at the same time developed and empowered her staff. She has been an absolute joy as a learner and I had no doubt her name would soon be in lights."

"By juggling my time, working really hard, and prioritising, I not only completed my Apprenticeship but managed to increase my salon turnover, reduce costs and free up almost 75% of my time that was previously spent on silly and unproductive things," added Jane. "I have also managed to refine my business plan and strategies to allow me to achieve rapid growth and create almost unlimited opportunities for the future."
---
CEBR research confirms the value of Apprenticeships
Research just published by the research by the Centre for Economics and Business Research (CEBR) has found that higher wages, increased tax receipts and lower benefits costs are all factors in Apprenticeships contributing £34 billion to the British economy in 2014.
Key findings included:
For every £1 that is spent on Apprenticeships, the national economy gains £21. This is high in comparison to other expenditure; returns on investment in the innovation, research and technology sectors range from around £4 – £7 per £1 spent.
Apprentices are more likely to be in employment for longer, and will receive higher earnings, with wage premiums of 11% for intermediate-level apprentices, and 18% for advanced-level.
Employers gain in the long and short term from taking on an apprentice, with the CEBR estimating increased outputs for businesses of £1.8 billion in 2012-13.
Unemployment is reduced with £370 million gained from saved benefits per year, thanks to around 99,000 extra employed people as a result of Apprenticeships.
The most popular sectors for Apprenticeships are: health and social care (13%), customer service (10%), business administration (8%) and retail and engineering (both at 7%). This is out of a total of 950,313 people participating in an apprenticeship in 2012-13.
These clearly demonstrate both the value that level 2 Apprenticeships offer apprentices in terms of higher earnings and the importance of maintaining Apprenticeships within the service sectors, some of which now have the largest percentages of apprentices participating in Apprenticeship programmes.
Skills Minister Nick Boles welcomed the research saying, "Today Apprenticeships are at the heart of the Government's drive to equip people with the skills that employers need to grow and compete". It will be important that the Apprenticeship reforms allow employers a choice over how their Apprenticeships are funded and that the requirement for up-front cash contributions up front is reconsidered if the programme is to grow both in quality and numbers of employers and apprentices participating and maintain its important contribution to the economy
If you are interested in finding out more about an Apprenticeship with t2 group please contact 02920 799 133
---
t2 group D-Day Paddlers help Bobath Wales
On Sunday 15th June t2 group entered a team of passionate D-Day paddlers in the Dragon Boat race in aid of Bobath Wales at Atlantic Wharf, Cardiff Bay.
"We helped raise over £800 which will help provide specialist Bobath therapy to over 500 children from right across Wales who have cerebral palsy. It was a great day for all.
The team were amazing and they were joined by a few t2 colleagues who cheered and spurred the team on. The team won two of their three races and came 5th overall out of 9 teams".
Bobath Children's Therapy Centre Wales provides specialist physiotherapy, occupational therapy and speech and language therapy to children all over Wales who have cerebral palsy. Bobath therapists are state-registered and work together as a team to combine these disciplines to give each child the skills to explore their world, communicate their needs, maximise their potential and so improve their quality of life.
t2 group are very supportive of any local community event and have helped raise money for numerous charities.
Well done team t2!!
---
Women Transforming Leadership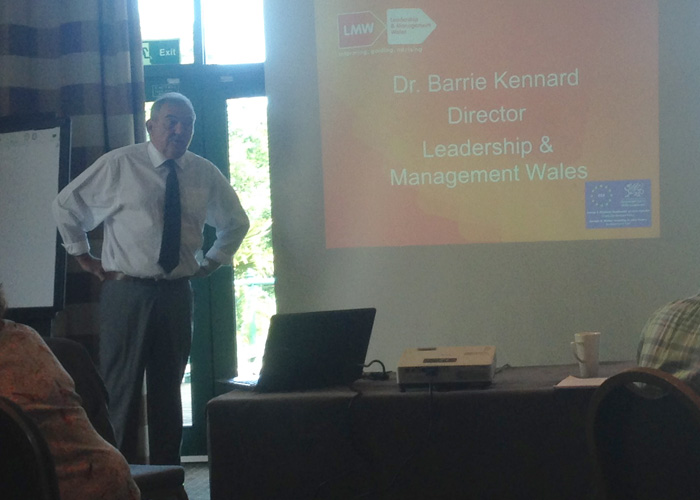 At t2 group we have launched a Women in Leadership Program. The course is specifically designed for women executives who are or soon to be, the rising stars in their organisations and who are looking for ways to excel in their next career challenge
Dr Barrie Kennard, Director of Leadership and Management Wales joined our Women in Leadership group at The Vale Resort to discuss the benefits of a more diverse workforce. Barrie shared his experiences of leadership and really inspired the group to take positive actions.
One of Barrie's key topics was around Emotional Competence. Barrie described Emotional Competence as the result of embedding Emotional Intelligence into your every day practices and the group came up with some good ideas of how they could improve this in their own management styles.
Thanks Barrie for inspiring this group of managers.
At t2 group we are able to create bespoke leadership and management training leading to a wide range of leadership and management qualifications to meet your precise needs. One of our senior trainers will be happy to meet with you to uncover the real challenges you are facing and develop a tailored solution.
If you are interested in finding out more, please contact us on 02920 799133
---
Why Businesses should invest in Apprenticeships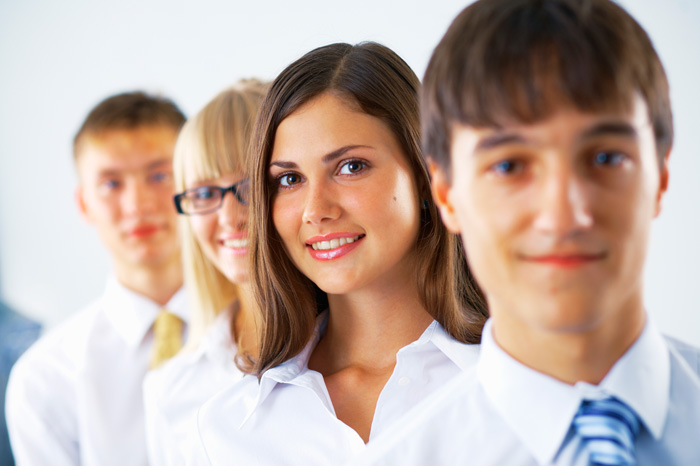 Recent research estimates that Apprentices are worth around £214 per week to businesses through reduced costs and improved quality of product.
Apprenticeships are often described as a great way to introduce talent to an organisation, and the government's pledge to fund 100,000 additional places before December 2015 could provide the ideal opportunity for your small business to get involved.
t2 group provides Apprenticeships, which are work-based training programmes designed around the needs of employers, which lead to national recognised qualifications. Businesses can use Apprenticeships to train both new and existing employees and in most cases full or part funding is available.
An Apprentice holds a basic role within a company, and while they can be any age, they tend to be between 16 and 25 as this is where most financial support is available. They will also learn on the job – and, because of this, will often be paid less than the minimum wage.
However, Apprenticeships are not cheap labour but are commonly seen as a long-term investment in an individual. Recruiting an experienced employee may give immediate returns, but training from the beginning allows a company to shape their work habits, train them in specific practices, or to work within niche industries.
Employers also report improved productivity and morale in the workplace, referring to the enthusiasm and youthful approach Apprentices bring.
Dave Marr, Director of Business Development and Human Resources at t2 group, said: "At t2 group, we specialise in offering the support and training to help young people secure Apprenticeships with employers, helping them learn practical on-the-job skills, while also boosting their theoretical knowledge".
---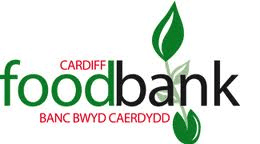 t2 group staff support Cardiff FoodBank
For families in crisis, help from a local Foodbank can be a life line. t2 group has supported the Cardiff Foodbank since January 2014, and has already donated over 152 kg of food.
Cardiff Foodbank is a city-wide project to help and support community members who face financial hardship and the reality of not being able to feed themselves or their families. It is estimated that around 50,000 people in Cardiff are deemed 'deprived' and around 78.5% of children live in families that are reliant upon benefits.
The Cardiff Foodbank is part of the National Foodbank Network, and in 2009 the Network fed 24,000 men, women and children nationwide.
Staff at t2 group has been purchasing at least one extra item doing their weekly food shop and donating this to the Foodbank.
Foodbank's director Ian Purcell commented 'Thanks so much for the donations we have received over the last four months. We have been overwhelmed by t2 group's help and support'.
If you would like to purchase an extra item of food on your weekly shop to donate to the charity you will find a list of the goods they will accept on their website at www.cardifffoodbank.org.uk. The goods required are generally dried and tinned foods which have a long shelf life and are easy to store. Every item donated will be greatly appreciated by the charity, and even more so by those in Cardiff who have nowhere else to turn.
---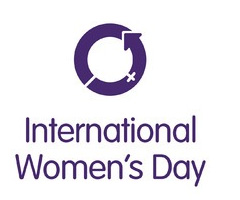 International Women's Day:
INSPIRING CHANGE
March 8th 2014
Women's equality has made positive gains but the world is still unequal. International Women's Day celebrates the social, political and economic achievements of women while focusing world attention on areas requiring further action.
Inspiring Change is the 2014 theme and encourages women's advancement everywhere in every way.
Each year International Women's Day (IWD) is celebrated on March 8th. The first International Women's Day was held in 1911. Thousands of events occur to mark the economic, political and social achievements of women. Organisations, governments, charities, educational institutions, women's groups, corporations and the media celebrate the day.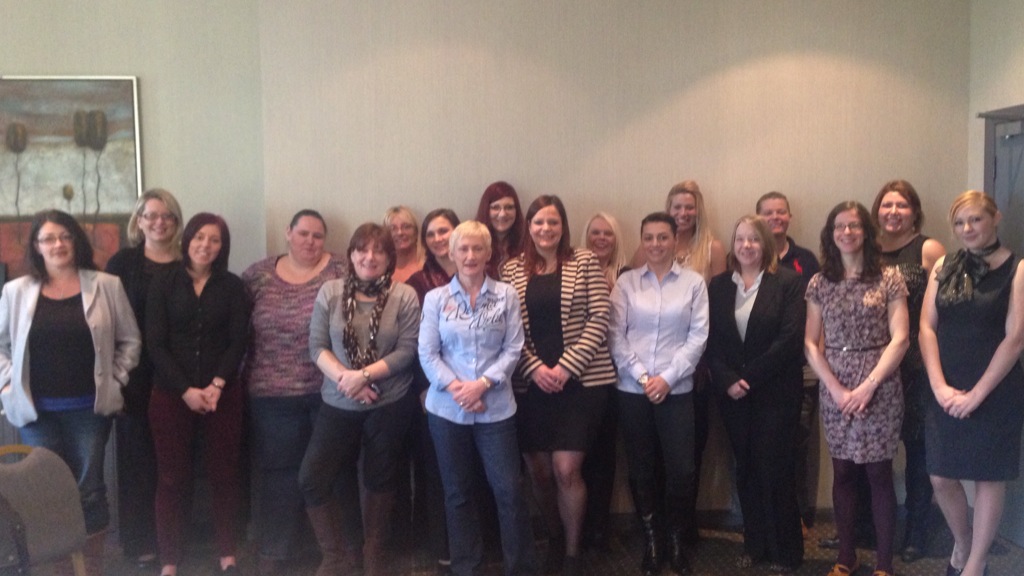 At t2 group we have celebrated with the launch of the Women in Leadership Program. The course is specifically designed for women executives who are or soon to be, the rising stars in their organisations and who are looking for ways to excel in their next career challenge.
---
t2 group expands into new premises
t2 group is pleased to announce the decision to expand into new premises, after increasing staff numbers from 88 to 360 in less than 18 months.
Training provider t2 group is proving that the current economic trend doesn't have to be a barrier to success by moving into additional offices to cope with increasing levels of demand.
The company, which is expected to grow further in the next year, has now taken additional offices in Castleton Court, Cardiff.
Managing director Rob Marr said: "We are committed to the continued development of our business, which has its roots in Cardiff and the South West region, and helping fuel the local economy and employment sector.
"We have built our reputation on a combination of high quality customer service and excellence through further training," adds Rob. "With our new premises we are now set to continue our success well into the future."
---
t2 group achieves LMW quality award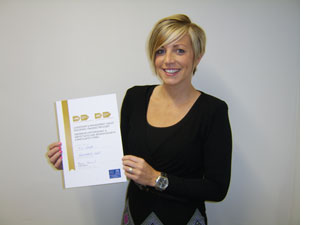 t2 group has proudly achieved the Leadership & Management Quality Award from Leadership and Management Wales.
The LMW's award represents the first definitive standard for training providers offering leadership and management development to companies and their employees. Those who gain the award become part of a select group of training providers who demonstrate best practice and maintain the highest standards.
Leadership and Management Wales was formed to support businesses in developing their leadership and management development skills, enabling them to increase efficiency and help grow the economy in Wales through raising standards amongst training providers.
t2 group's director Rob Marr said: "We are delighted to be recognised as being one of the best training providers in Wales. We pride ourselves on delivering a high quality service to our clients and it is pleasing to have this acknowledged by an independent organisation such as Leadership & Management Wales."
---
Green Dragon Environmental Award
We have been successfully re accredited with the Green Dragon Level 2 environmental award. This is down to our consistent performance in reducing our environmental impact as a company.
Green Dragon is a stepped Standard recognising effective environmental management. The Standard offers an environmental management system relevant to the specific needs of companies and organisations and rewards actions taken to achieve environmental improvements.
Thanks to those of you who have worked hard to help us achieve this.

Please keep on
Reducing, Reusing & Recycling!
---
It's all about supporting our local community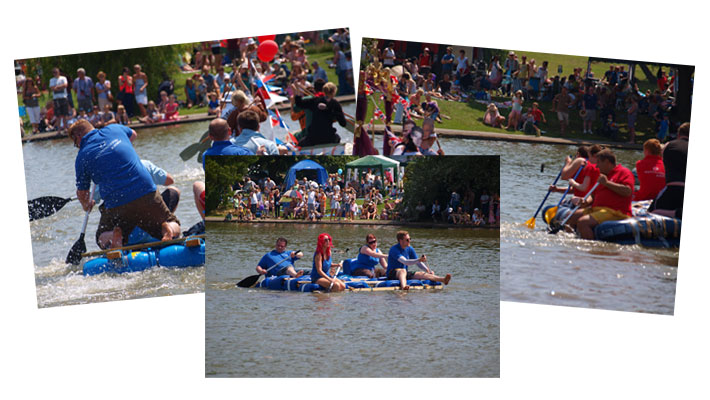 On Sunday 7th July t2 group entered two teams into the Portishead Raft Race. Wales Apprenticeship Team (in red) and England Apprenticeship Team (in blue).
The sun was shining down on this year's annual raft race as teams made a mad dash across the water to be first past the finishing line. Our teams took to the water to race their way across the lake, round the island and back the shore, watched by a crowd of several thousand.
This year's raft race attracted 31 entries, with rafts crafted by local school children, businesses and community groups.
The raft race is great fun and the whole community looks forward to it. t2 group are very supportive of any local community event and have helped raise money for numerous charities.
Group Sales Manager, Mike West commented "The raft race is a great way of raising funds for the Portishead Lifeboat and various other local charities and community groups".
---
t2 group adult learner wins NIACE Cardiff Learners Award

t2 group are delighted to announce the success of one of their adult learners, Roger Lewis, who won a Learning in the Workplace award as part of Niace Cardiff Adult Learners' Awards.
NIACE is an independent, membership-based charity which promotes adult learning across England and Wales. Through its research, development, publications, events, outreach and advocacy activity, NIACE works to improve the quality and breadth of opportunities available for all adults so they can benefit from learning throughout their lives.
The ceremony took place on 4th June in The Gate, Cardiff with a total of 12 awards being presented on the evening.
The winner of the Cardiff Learners Award, Roger Lewis, has been taking part in an Essential Skills programme through the t2 group. As the Managing Director of R. Lewis & Co, he recognised the necessity of up-skilling himself and the staff within his organisation in order to meet the growing needs of the business. Roger is passionate about working with young people, youth unemployment, apprenticeship opportunities and giving something back to the Cardiff Community. This was primarily why Roger was nominated for the award.
Roger nominated his management team, Nicky McGrath and Craig Cleveland, for Essential Skills in the Workplace training. As a result both have successfully achieved numerous qualifications in ICT, Communication and Application of Number. t2 group also hope to facilitate further development of Roger's leadership team through the delivery of Institute of Leadership and Management workshops tailored to the needs of the business.
t2 group holds the largest contract in Wales to deliver the Essential Skills in the Workplace qualifications which are fully-funded by Welsh Government. Essential Skills Wales qualifications were implemented in 2010 and aim to ensure that everyone in Wales has the skills they need to succeed in Literacy, Communication, Numeracy, and Information & Communication Technology. If you would like more information on Essential Skills in the Workplace and how they can benefit your company please contact t2 today.
---
The largest shake-up of GCSEs in a generation

With exams already an anxious time for pupils and parents, students sitting their GCSEs in England in 2017 will be the first to experience a new version of the exam after the Government confirmed its much-talked about plans to reform the system.
On 11th June Education Secretary Michael Gove announced an overhaul of GCSEs in England. From 2015, GCSEs will move from coursework to exams at the end of two years and will be graded from 8 to 1, rather than A* to G.
Wales and Northern Ireland are keeping GCSEs and are not adopting the changes proposed for England. The changes mean that in two years' time, Wales, England, Northern Ireland and Scotland will all have diverse exam systems for 16-year-olds.
At the same time, England's exams regulator, Ofqual, published proposals to revamp the structure of GCSEs which will see coursework severely reduced in most subjects, and a brand new numerical grading system.
Key changes from autumn 2015 (England)
Changes will initially be for nine core GCSE subjects
Grading by numbers 8-1 rather than by the current letters A*-G
No more modular courses, instead full exams taken at the end of two years
Controlled assessments (coursework done under exam conditions) will be scrapped
Exams to be based on an essay-based system
Pass mark to be pushed higher
Initially the reforms will apply to a group of core subjects - English language and literature, maths, physics, chemistry, biology, combined science, history and geography.
"Simply making exams harder does not guarantee higher standards or mean that students will be prepared for a job" Brian Lightman, ASCL general secretary*
Students will begin studying these revised GCSEs from autumn 2015 and the first candidates to take the exams will be in summer 2017.
The new GCSEs will push for an essay-based exam system, similar to O-levels, taken by pupils until the late 1980s.
t2 are a leading training provider in Wales, South West, Midlands and the South East of England, offering a wide range of apprenticeships to people of all ages. t2 are one of only a small number of private training companies to have achieved the prestigious 'Grade 1 – Outstanding Provider Status' by Ofsted for the quality of our services.The training provider's mission is to help businesses close the gap between their performance and potential through a wide range of funded recruitment, apprenticeships and training packages. For further information on apprenticeships contact t2 today.
*BBC news
---
Unique challenge to design new facebook app to help young people apply for apprenticeships is launched
Young budding creatives will be given the chance to design and develop a brand new app or game for the National Apprenticeship Service in a unique challenge launched today.
The challenge, which will culminate in a prototype Facebook app or game being launched in August, offers the chance for developers aged 16-24 to receive up to £13,000 of funding to turn their ideas into reality.
The 'Can you hack it as an apprentice' design challenge aims to help increase the number of young people starting Apprenticeships and respond to employers calling on young people to improve the quality of their Apprenticeship applications. As part of a wider campaign, the aim of the app or game is to raise awareness of Apprenticeships and help improve the quality of applications.
Rather than following a traditional route of appointing a creative agency to develop the new app, the National Apprenticeship Service will tap into the talent and creativity of young people to ensure the resulting design is developed by young people, for young people.
Individuals and teams who wish to submit an entry for the competition can do so by downloading the entry form and guidelines from www.apprenticeships.org.uk and submit their entry by 5pm on Friday 24th May.
A panel of judges from the creative industries will then select a shortlist of the five best ideas, with each developer receiving £3,000 to develop their design into a prototype beta version. Following testing, the most successful developer will then receive a further £10,000 to develop their app or game into a fully functioning product, which will be launched via the National Apprenticeship Service's Facebook page in August.
David Way, Executive Director, National Apprenticeship Service said:
"We want to do more to help young people submit high quality applications for Apprenticeships and this project will support them to do that. I encourage any young person, or group of young people who are passionate about the digital world and helping young people to fulfil their potential, to submit an entry."
Up to 17,000 quality Apprenticeship vacancies are available online at any one time at www.apprenticeships.org.uk, allowing young people to earn while they learn in a real job, gaining a real qualification and a real future.
---
Vote for your Learner and Employer of the year! The VQ Awards 2013 are now open to nominations!

VQ Day 2013
The VQ Awards 2013 are now open to nominations!
There are two awards: Learner of the Year, and, new for 2013, Employer of the Year.
The awards celebrate the exceptional achievements of vocational learners, past and present, from across the UK. Awards will be presented in Wales, Scotland, England, and Northern Ireland.
To nominate an outstanding learner, simply download the nomination form HERE
Let's make VQ Day a day to remember and celebrate vocational success together!
The deadline for submissions for both VQ Awards is 3 May 2013.
Diwrnod VQ 2013
Mae Gwobrau Cymwysterau Galwedigaethol Gwobrau VQ 2013 bellach ar agor i enwebiadau!
Mae dwy wobr: Dysgwr y Flwyddyn ac, yn newydd ar gyfer 2013, Cyflogwr y Flwyddyn.
Mae'r gwobrau yn dathlu cyraeddiadau eithriadol dysgwyr galwedigaethol, ddoe a heddiw, o bob cwr o'r DU. Caiff gwobrau eu cyflwyno yng
Nghymru, yr Alban, Lloegr a Gogledd Iwerddon.
I enwebu dysgwr rhagorol, lawrlwythwch y ffurflen enwebu YMA
Gwnewch yn siŵr bod Diwrnod VQ yn un i'w gofio a gadewch i ni ddathlu llwyddiant galwedigaethol gyda'n gilydd!
Y dyddiad cau ar gyfer cyflwyno enwebiadau ar gyfer y ddwy Wobr VQ yw 3 Mai 2013.
For more information visit the VQ Day website
---
High tuition fees boost apprenticeships applications with Business Administration being the most popular in 2012
In the wake of rising university fees apprenticeships are becoming increasingly popular with both students and recruiters. Universities have seen a downturn in applications and it seems that students are starting to look at options outside of the university route.
For recruiters, taking on people straight from school offers the chance to mould young people in the way of their business. For students, they offer a realistic alternative to what has become the usual next step. The chance to 'earn while you learn' has become more and more popular meaning that school leavers can get straight into paid employment.
The real sign that apprenticeships are gaining momentum and popularity is the sheer volume of applications and vacancies. New data shows there were almost 1,127,000 apprenticeship applications submitted and 106,510 vacancies advertised online in 2012.
The research also reveals that the most popular apprenticeship was in business and administration.
July was one of the most popular months to apply for an apprenticeship, generating 124,770 applications. Meanwhile, Thursday 16 August (A-level results day) was the most popular day to apply, with nearly 5,730 applications submitted.*
The research showed that overall there were more than 10 applications submitted online for every vacancy.
t2 have certainly seen a rise in both applicants for apprenticeships and employers offering the vacancies. This is giving us a wider audience to cater for and in turn helping us place many more individuals into apprenticeship schemes that are best suited to that individual.
We post all of our vacancies on the t2 apprenticeship facebook page so find us on Facebook to see if there is a vacancy for you! Alternatively, follow us on Twitter to find the latest vacancies.
*Statistical references – The Guardian
---

---
---
---